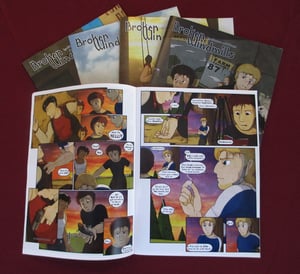 $

25.00
Retro, Offline, and Bookshelf Compatible.
Books One Two Three and Four. Signed by the author/illustrator. Until recently your would have to attend a small east coast convention or small press expo to get your hands on one of these.
All books are full colour, ranging from 26 to 45 pages long.
*ALL ORDERS WILL BE SUSPENDED UNTIL AFTER NOVEMBER BUT WILL SHIP EARLY DECEMBER*